Big Wet Fish Get Marketing
How Big Wet Fish did a little gesture which got a lot of us round Belfast talking about them
Today at Pierce Communications we received three packages in the form of Donuts from Moe's Donuts, they were delivered to us, for free by our hosting company.
Now why on earth was the Director at our hosting company driving around Belfast all day giving donuts out to various agencies? Because he (and his company) gets it. They get how to do something offline that will jump online for relatively little cost.
Here is a list of just some of the agencies that Big Wet Fish delivered to;
Rumble Labs
Rehab Studio
Ecliptic Labs
Typecastapp (formerly Front)
Belfast Business Centre (our office reception staff)
Pierce Communications
Chooboo
Sugar Rush Creative
Wholeschool.tv
Fresh Made Media
Green17 Creative
Three Sixty Create
Momentum NI
Fulton Advertising and Marketing Communications
If you had to work out a cost for getting those companies and their staff to talk about your business all day how much do you think it you run you? A damn lot more than it does to pay for some donuts, some petrol and taking a day off to deliver some donuts.
It isn't only the fact I think it was a good way to get cheap publicity, they have already proven their levels of support are excellent and their prices/offers are competitive so they have sat and worked out what they can do to delight their clients and potential clients that doesn't involve the standard hosting fare.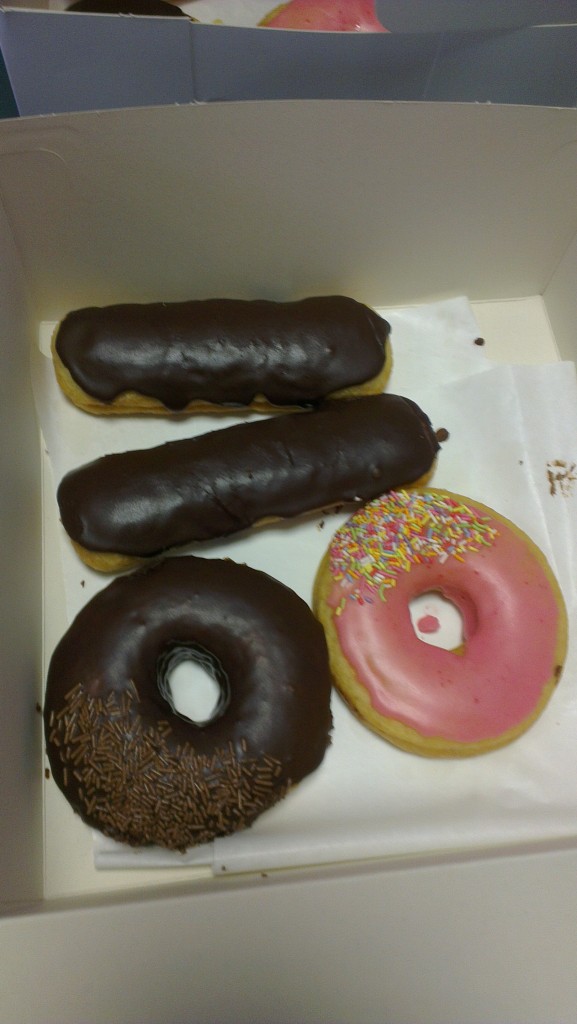 ---