I scored this a 4.5 / 5
I have been a big fan of the dev stuff Amy Wibowo has been doing ever since I saw a video of her hacking a knitting machine.
When I heard she was putting out a series of zines that would cover computer science topics I knew I had to get in on that and backed the project on kickstarter.
Fast forward a month or two and I have just finished reading the first zine, this is my short review on it.
"How to calculators even" takes us on a tour of basic computer maths (Binary Addition, Truth Tables) and some circuit board theory (Symbol Definitions, Basic Physics) to explain how calculators are physically able to perform calculations.
Oh and as a bonus we get to learn about number systems different but not a million miles away from the Arabic version we use today.
The presentation of this zine is fantastic, hand drawn cute diagrams help explain subjects in ways that would take pages of text to accomplish.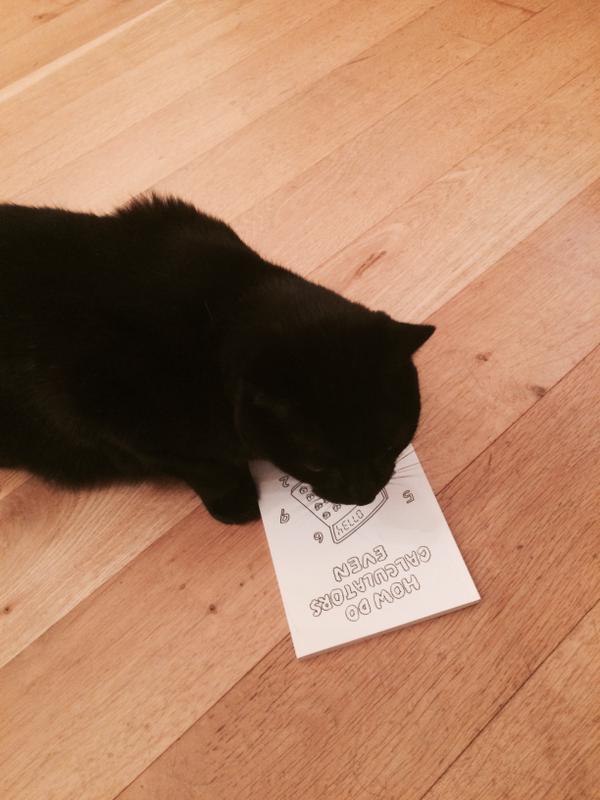 Amy's writing style is very personable and easy to read. I did notice a few typos in the zine but nothing that detracted from what was being said.
Having done basic circuit board design in school and with a degree in Computer Science I found the content to be a nice way to remember concepts that had long since been relegated to a dusty old part of my brain. I have leant the book to a friend who hasn't formally studied Computer Science and I am keen to hear what they think about the content.
I bought a subscription to this project primarily to support it but I do think it is a great asset for developers to have an understanding of Computer Science principles.
Suffice to say I enjoyed this zine and I feel that anyone with an interest in Computer Science or development will get a kick out of it. You can buy subscriptions at the bubblesort store.