Unboxing the Firefox OS Developer Preview Phone
I recently got a Firefox OS Developer preview phone, here's my thoughts on the hardware
Here are some pictures of my unboxing of the Firefox OS Developer Preview Phone. I opted for the Peak model.
I had thought about writing up a "first impressions" post, but unfortunately my sim card won't fit into it and I wouldn't feel comfortable reviewing it purely based on its offerings over WiFi.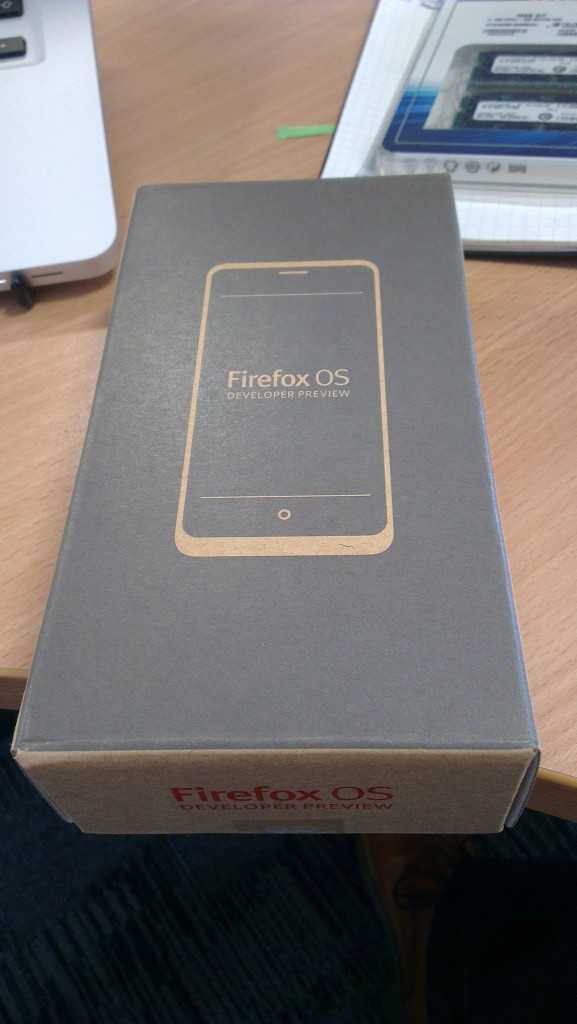 The packaging it came in was very nice, simple but nice. I was kind of reminded of the packaging that the Amazon Kindle came in, that sort of recycled cardboard look.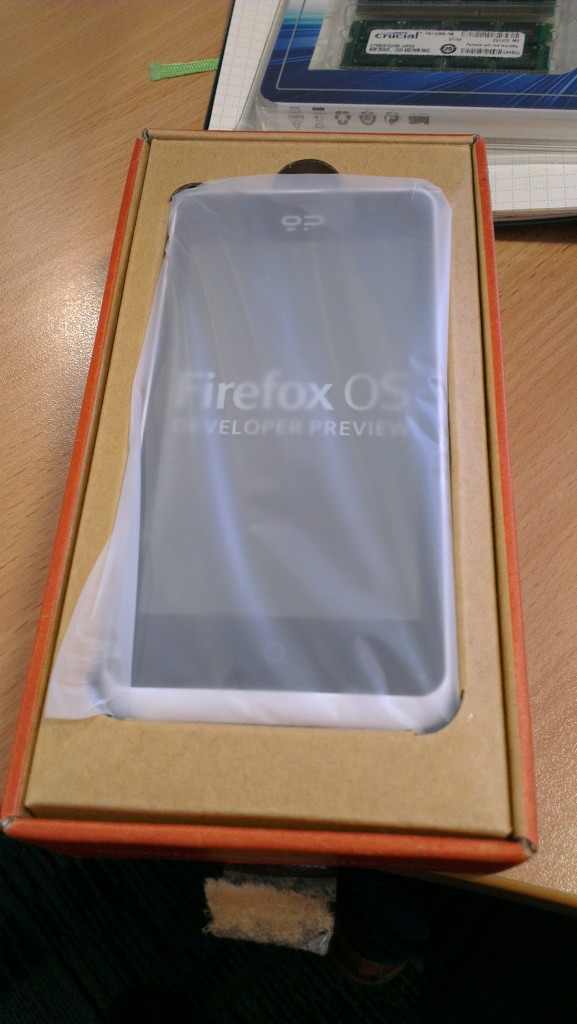 Accessories (not pictured) that came with the phone include;
Ear Buds
A USB charger
A USB power block (unfortunately this is 2-prong and is of no use to me)
A FireFox OS Developer Preview Sticker (I am partial to a good sticker now!)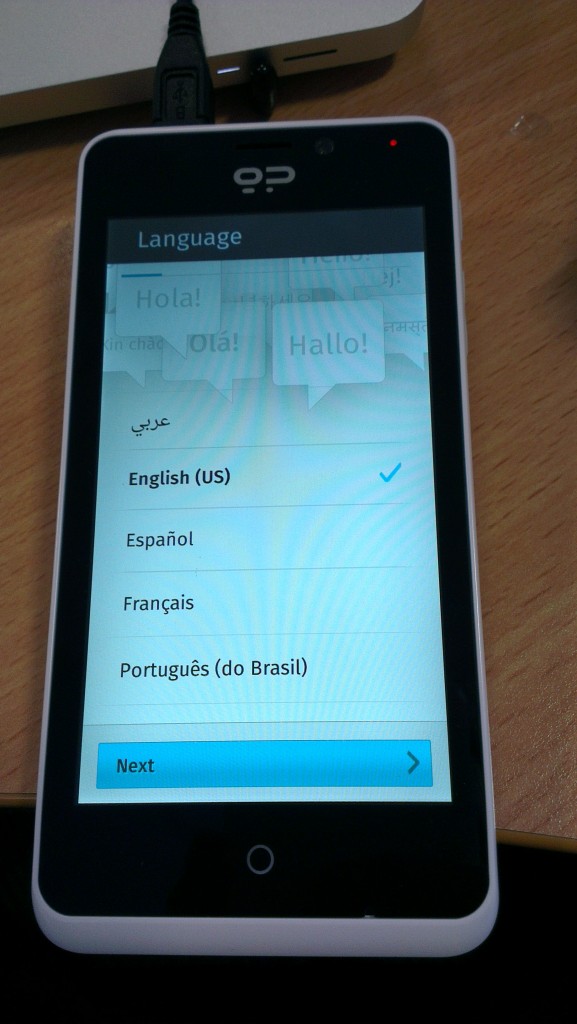 Here is the phone turned on, and as I say this is pretty much as far as I will take this blog post. I will say that the screen isn't as responsive as I would like, but I am happy with the weight and build of the phone and it picked up WiFi straight away and grabbed the latest update, which is all good.
---